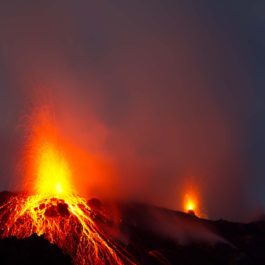 This event will now be held at Hughes Hall, Cambridge.
The conference timetable is available for download.
Since the early modern period, societies located in different parts of the planet have experienced natural disasters. Ranging from earthquakes to volcanic eruptions, from flooding to tidal waves, communities have variously responded to unpredictable and catastrophic natural events.
Strategies of human resilience to shattered urban and rural territories were undertaken against a backdrop of cultural responses to trauma caused by natural disasters. Located within a variety of contexts (notably religious, political and socio-economic), natural disasters have usually modified collective perceptions of the world, time, and the position of humans in history. Within a millenarian context, natural disasters have often been interpreted as a prelude to the end time. From a political angle, natural disasters have been seen as the solution to a dystopian world characterized by political ineptitude, moral decay and unsustainable inequality. Similarly, within a religious context, natural disasters have often been interpreted as rooted in the relationship between humans and the divine. Thus, disasters have been interpreted as the first manifestation of divine judgement against human misconduct, and as a prelude to the apocalypse.
This conference seeks to explore the different forms through which the idea of natural disasters and the apocalypse has taken shape in geographically distant and culturally different societies from the early modern period to the present.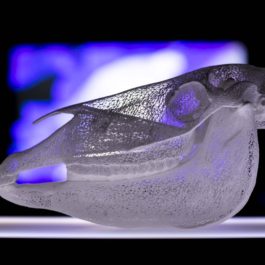 View the archived presentations here
The word 'apocalypse' originally indicated an 'unveiling', and the speaker in the Book of Revelation is a 'seer'. This is perhaps one of the reasons that this ancient text (and others like it) have generated such a ferment of creative responses in the visual arts – as well as those other non-visual strands of the arts which have their own way of engaging our mind's eye.

The rich variety of types of artistic unveiling (visual, musical, dramatic, literary) makes an engagement with the creative arts a deeply valuable way of understanding and appreciating the idea of apocalypse, alongside more traditionally academic modes of enquiry.
This conference seeks to explore our relationship to art, its practice, its study and what the arts unveil to us. As artists or as audiences of art we can be profoundly transformed by our encounters with artistic creativity; indeed, we can find ourselves using the language of revelation to describe such encounters, regardless of our individual faith, religion or beliefs. Mark Rothko is quoted as saying, "the people who weep before my pictures are having the same religious experience I had when I painted them."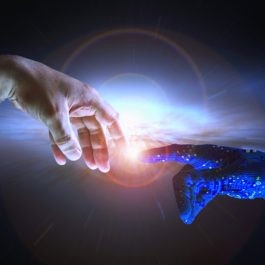 View the archived presentations here

Recently 'AlphaGo', a Google/Deepmind programme, defeated the two most elite players at the Chinese game 'Go'. These victories were, by current understandings of AI, a vast leap forward towards a future that could contain human-like technological entities, technology-like humans, and embodied machines. As corporations like Google invest heavily in technological and theoretical developments leading towards further, effective advances – a new 'AI Summer' - we can also see that hopes, and fears, about what AI and robotics will bring humanity are gaining pace, leading to new speculations and expectations, even amidst those who would position themselves as non-religious.
Speculations include Transhumanist and Singularitarian teleological and eschatological schemes, assumptions about the theistic inclinations of thinking machines, the impact of the non-human on our conception of the uniqueness of human life and consciousness, representations in popular culture and science fiction, and the moral boundary work of secular technologists in relation to their construct, 'religion'. Novel religious impulses in the face of advancing technology have been largely ignored by the institutions founded to consider the philosophical, ethical and societal meanings of AI and robotics.
This symposium seeks to explore the realities and possibilities of this unprecedented apocalypse in human history.