Summary of movement
The Church of Jesus Christ of Latter-day Saints (LDS), popularly referred to as the Mormon Church, is a non-Trinitarian restorationist branch of Christianity. It was founded in New York State by Joseph Smith (1805-1844) after he had received a series of visions in the 1820s and an angel had directed him to a buried book of golden plates inscribed with the Judeo-Christian history of an ancient American civilization. The English translation of these plates is known as The Book of Mormon, which, together with the Bible, is regarded as Divine Scripture. The Church is restorationist in that it sees itself as restoring the early Apostolic Church in a new form; and it is millenarian in that it anticipates the imminent, physical Second Coming of Jesus Christ. By returning to the early Church as described in the New Testament Gospels, Mormons seek to prepare for and create the Kingdom of Jesus Christ on earth.
The Church situates North America as the focus of its millennial expectations. The Kingdom of Jesus Christ will be centred in the state of Utah, where the Church now has its headquarters. However, the Church has spread to 182 countries worldwide (LDS Church Temples). As of the end of 2016, membership according to the Church's own figures was 15.9 million baptised members (LDS 2017). It is one of the fastest growing religions, thanks to active missionary efforts and a high birth rate among its members (Merrill, Sloan and Steele 2015). Its growth is particularly strong in Latin America, where the greatest number of members now reside (Givens 2006: 34).
The sociologist Rodney Stark (2005) has projected that the LDS Church will be the next major world religion, reaching a size and influence similar to that of Catholicism or Islam. This claim has, however, been disputed by other scholars (Gooren 2009; Davies 2007), and the Church's rate of growth has dropped in recent years (Reiss 2016).
There is a wider Latter-day Saints movement consisting of over 400 separate and distinct church organisations each claiming to be the true Church as created by Joseph Smith (Bringhurst and Hamer 2007). However, most of these Churches are relatively small and generally lack the influence of the main Church.
Mormonism illustrates a number of interesting facets of millenarianism, incorporating aspects of both premillennialism and postmillennialism. Over time, the emphasis has changed, especially for the mainstream LDS Church. There are now substantial differences in official Church policy concerning the Second Coming, the commitment by individual believers to millenarianism, and the activities of splinter groups. Whilst millenarianism has become routinized in the mainstream Church, expectations of an imminent, catastrophic apocalypse have been embraced by the more fundamentalist groups.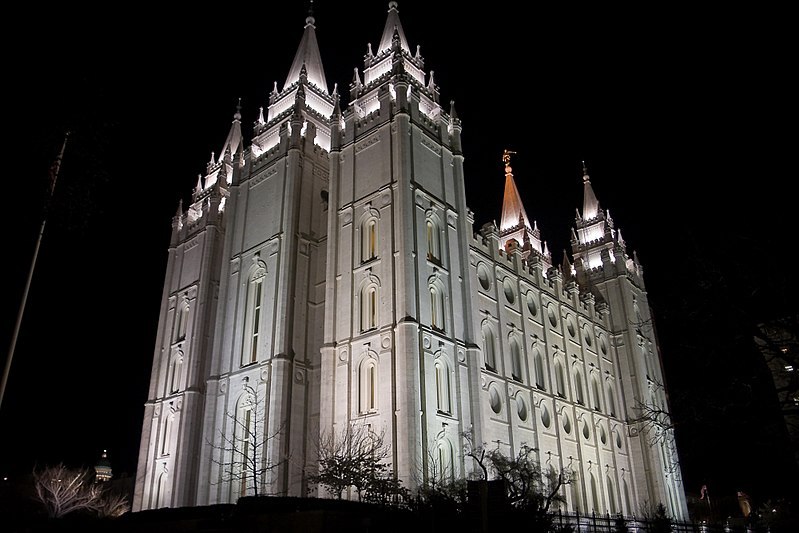 The Salt Lake Tabernacle, or Temple, of The Church of Jesus Christ of Latter-day Saints, on Temple Square in Salt Lake City, Utah. Source: ©2009 Kenneth Hynek