Have you been listening to the new podcast series on Heaven's Gate, produced by Glynne Washington? You should be - it's well-produced, has loads of new interviews, and Benjamin Zeller (author of the definitive book on the subject) was a consultant.
Heaven's Gate, if you don't know, are usually remembered for committing group suicide in March 1997. Founders Bonnie Lou Nettles and Marshall "Herf" Applewhite (usually referred to as the Two or, most often, Te and Do) met in 1972, and by 1974 were preaching a combination of Christian Millenarianism, Theosophy and the Ancient Astronauts hypothesis. The last days were to be instigated by The Two being publically killed, resurrected and taken up to a UFO, before the Earth was "recycled" (quite a common idea in early New Age groups).
They began to attract "crewmembers" who wanted to ascend to The Evolutionary Level Above Human (TELAH), numbering 200 or so at their peak, who took new names and lived communally. Numbers declined following Nettles' death in 1985, however, the group became increasingly isolated. When they heard about the Halle-Bopp comet passing through the solar system, Applewhite began to conceive of TELAH being achieved by hitching a ride on a UFO riding in its wake. The 39 remaining members videotaped their goodbye messages before swallowing phenobarbital pills.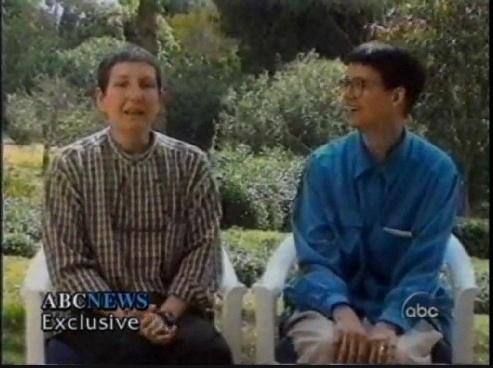 Heaven's Gate is interesting apart from the suicide, however. What I want to talk about here is that it is a clear example of how a religious group can appeal to conspiracy theories to deal with failed prophecy or other forms of uncertainty. As Zeller notes, Heaven's Gate's radically dualistic worldview fitted perfectly with the more right-wing elements of the alternative media at the time, particularly the Militia movement.
Following sieges at Ruby Ridge in 1992 and Waco in 1993, members of Heaven's Gate became concerned that they too would be raided by the government. During the early '90s, UFOs became the meeting-point between conspiracy theories and alternative religious ideas, as Roswell and the Alien Abduction narrative became ever-more involved with tales of government collusion and cover-up. Gradually, New World Order conspiracies moved into the millennial sphere. Indeed, it seems the members came across the idea of a UFO trailing Hale-Bopp from Art Bell's Coast to Coast AM radio show, in which New World Order conspiracy narratives were prominent.
In the video below, Stlody describes this trajectory of interest in UFOs leading to first membership of Heaven's Gate, and then a global conspiracism more reminiscent of Alex Jones than a New Age guru:
"[I] had a strong interest in UFOs and what's going on with these abductions and space aliens and cattle mutilations and all this type of thing. And of course, through the years, that information is very difficult to obtain accurately in the human kingdom - it's covered up probably deeper than any other subject. And now we understand why. For these negative forces to control the planet the way they do, the truth has to be covered up, and covered with layers of misinformation and deception, for even this world systems - governments, economic systems - to survive as they do… We know the media is going to do a hatchet job on us, in the same way they do a hatchet job about practically every other subject. If humans knew the truth about what goes on on this planet they'd be shocked, and wouldn't continue in their 8-to-5 slavery and ignorance..."
Srrody's exit statement makes similar claims, but claims that those who are fighting "this or that conspiracy or global plot" are "only seeing the most obvious deceptions", whereas Heaven's Gate has given him knowledge of the true "negative forces" in control of the world - Luciferian extraterrestrials. As odd as this narrative might seem, it's in fact identical to William Cooper's Behold a Pale Horse (1991), a foundational text for New World Order conspiracy theorists.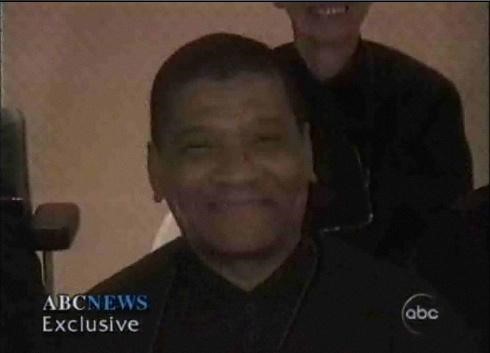 One function of conspiracy theories is to deal with uncertainty, which includes theological uncertainty, particularly failed prophecy. These challenges to the truth-claims of such groups can be sidestepped by positing a conspiracy against them, which shifts the blame from the group itself to an external force. In effect, it would explain that Nettle's death did not lead immediately to TELAH not because it was wrong, but because it was prevented from happening by these "negative forces". Such a move can even make a potentially divisive ideological issue into a source of group cohesion, by heightening the impression of an existential threat against them.
I point this out not to suggest that there is something wrong with their thinking - this mechanism is by no means unique to new religions. Rather, the point is there's a social aspect to our ideas. We tend to think of religion as a personal, individual thing - yet also that new religions "brainwash" people, as though "religion" is some external force that makes people do things against their own free will. The truth is somewhere in between, but we need to remember that members of new religions are first and foremost human beings, rather than dismiss them as delusional or lacking any agency.
By thinking about how conspiracy theories are used to deal with contradictions and uncertainties in millennial religions, we see that even the most marginal ideas are negotiated and situated in a larger social context. We don't need to sensationalise our stories about new religions to make them interesting. They are people, after all, and their concerns are fundamentally the same as everyone else, in all their fascinating complexity.
---
David G. Robertson is Lecturer in Religious Studies at the Open University, co-founder of the Religious Studies Project, and co-editor of the journal Implicit Religion. His work applies critical theory to the study of alternative and emerging religions and "conspiracy theory" narratives. He is the author of UFOs, the New Age and Conspiracy Theories: Millennial Conspiracism (Bloomsbury 2016) and co-editor of the Handbook of Conspiracy Theories and Contemporary Religion (Brill 2018). https://twitter.com/d_g_robert...