In a recent Observer article, Jamie Doward suggested that the rise of the infamous QAnon now dominating online political discourse was described as 'heavy on millennialism and the idea that a reckoning awaits the world'. The article went further and argued that as QAnon has spread it has become 'more mystical' and Doward noted that in the UK its followers have been drawn from 'the new religious movements that emerged out of the 60s and 70s, or the new-age traveller communities of the 90s', while others 'have a fascination with UFOs.' Doward's presentation of the critical analysis of QAnon also had a strong political orientation. He notes that QAnon overlaps with the American alt-right and, following Gregory Stanton, that such 'extremist ideologies' are underestimated until they take power, such as those associated with the Nazis, Communism and Isis. In fact, Doward implied, QAnon could be seen as simply 'the Nazi cult rebranded'.
The combination of religious and political angles is important for this sort of presentation in that there is an assumption that understanding movements in such terms can help predict our future. Again following Stanton, Doward presented the popular case that we are living in a time that is similar to the 1920s and 1930s—times of mass unemployment and pandemic—where it is hoped a 'saviour' figure (Hitler then, Trump now) will emerge to deliver society from the secret cabal intent on ruling the world. However, even if Trump loses the forthcoming election, so Doward reported, this 'cult' could still 'survive the demise of its leader' because of a combination of political aggravation in the face of electoral defeat and, following Chamila Liyanage, it cannot be fought through reason because it is 'not a rational belief system but mostly a supernatural belief system.'
Important topics though they undoubtedly are, there is not space to carry out a detailed analysis of QAnon and the theories underpinning Doward's article here. Instead, what I want to do is to map out some of the background thinking to this combination of politics, religion, irrationality and supernaturalism in constructions of extremism because it has a long and influential history in the critical study of apocalypticism and millenarian movements. But I do want to end with a warning concerning the overdependence on such definitions and ahistorical generalisations and suggest we heed Fredric Jameson's plea to 'Always historicize!'
The label 'fanaticism', with its religious connotations, has a long history of being used to describe and collectively categorise ideas threatening to, or deviant from, the political mainstream—whether from the far-left or far-right. Similar thinking was crystalised in academia during the Cold War. Norman Cohn's landmark publication, The Pursuit of the Millennium (first edition 1957, revised 1970) is the most famous and arguably the most influential example. Cohn argued that millenarianism flourished among the unorganised, marginalised, 'rootless poor' of medieval Europe who received these ideas from 'would-be prophets or would-be messiahs', usually against the backdrop of disaster (e.g., plague, famine) (Cohn 1970: 16). For Cohn, medieval ideas about transforming lives became 'transfused with phantasies of a world reborn into innocence through a final, apocalyptic massacre', with evil ones identified with Jews, the clergy, and the rich, who would be exterminated before the establishment of a kingdom without sin or suffering. With 'such phantasies', revolts spread beyond local concerns and became seen as an event of unique, cataclysmic importance and the basis of what Cohn labelled 'revolutionary millenarianism' (Cohn 1970: 11, 16-17).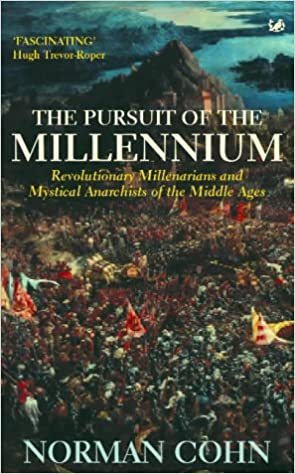 But Cohn did not end with the sixteenth century. Perhaps his most influential move was to add an argument that such millenarian movements were the real precursors of the revolutionary movements of the twentieth century. He ended Pursuit of the Millennium by arguing that ideas of a final struggle and overthrowing of world tyranny by a chosen people remained an undercurrent in European thought, with the supernaturalism gradually being replaced by a more secularised and sometimes self-proclaimed scientific understanding now phrased in terms of, for instance, the 'purpose of History'. The main inheritors of this 'apocalyptic fanaticism', according to Cohn, were the Nazis and the Bolsheviks as they retained ideas about purifying the world, sometimes with the same targets (e.g., 'the Jews'), sometimes updated (e.g., 'the bourgeoise'). Cohn even went as far as suggesting that the 'otherwise incomprehensible decision' in the middle of a war to murder six-million Jews could be accounted for by this inherited apocalypticism. If the Nazis were obscurantists, then then Communists at least claimed to be scientific. But, Cohn argued, they both shared a 'murderous hatred' of political enemies understood in terms of a final historical battle and Marx passed on a quasi-apocalyptic fantasy with a bloody transformation needed to bring about the 'egalitarian Millennium'. Indeed, Communists and Nazis were united in their hatred for liberals, socialists and reformers and saw aspects of both as 'barely comprehensible, barely conceivable even, to those whose political assumptions and norms are provided by a liberal society, however imperfect' (Cohn 1970: 285-88). This irrationality, then, was understood by Cohn as marking specific groups off from a rational normative or acceptable political centre.
Politicised readings of apocalypticism remain prominent today, if in different yet familiar ways. In recent English political discourse, the labelling of opponents thought to have strayed too far from the assumed normative liberal centre and deemed to be beyond rational debate have been labelled in terms of religious deviance, including the language of 'apocalyptic', 'cult', 'sect', etc. For instance, Anne Perkins in the Guardian claimed that Corbynism represented 'an apocalyptic tendency' and that such an 'emotional spasm' should be distinguished from a 'party of government'. Cohn himself continues to be an important reference point. Again in the Guardian, Giles Fraser turned to Cohn when reflecting on the apocalypticism of ISIS and various predictors of end times, warning that such thinking continues to influence secular and atheistic worldviews, referring to Cohn's examples of Communism and Nazism. But Fraser also turned to the public intellectual John Gray, who today is probably the most prominent flagbearer for Cohn's understanding of millenarianism. And he did so to argue that American intervention in Iraq and the Middle East is likewise another 'secularised version of medieval eschatology'. Gray himself has similarly categorised various political and social movements assumed problematic, from Communism to Extinction Rebellion (see the CenSAMM post on a recent lecture by John Gray).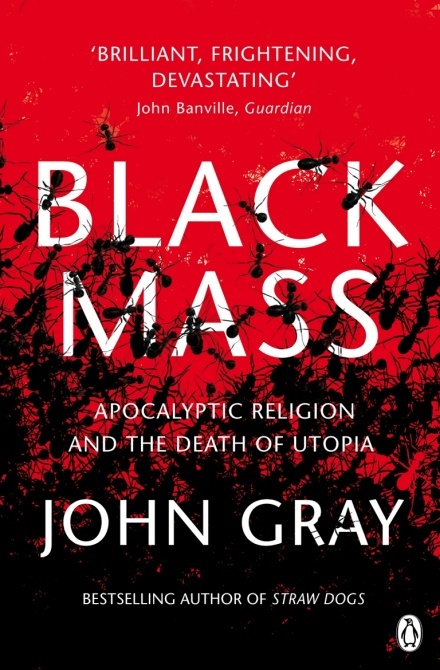 Certainly, it should be no surprise that such apocalyptic language is part of differing political discourses given that it is an inherited and shared language in wide variety of cultural contexts over millennia. But inherited and shared language does not automatically mean shared ideologies, shared interests, or shared goals. Generalisations about seemingly shared structures of thought also run into similar problems: we only need think of the cliché that 'science is another religion' to show how easily such vague comparisons become less-than-useful once we start to look at details and contexts. And herein lies a problem for critical approaches to apocalypticism and millenarian movements: are 'apocalyptic' and 'millenarian' now just convenient labels used to dismiss ideas that the critic does not like? If so, can they lose their usefulness as analytical categories? With some of the examples above there is a danger of presenting movements and individuals with reference to an overarching category that has been given explanatory power far beyond its limited capacities while simultaneously downplaying diverse and quite different historical, sociological and cultural influences and explanatory factors. Nazism, ISIS, Communism, American neoconservatism, Extinction Rebellion, etc. may have employed familiar apocalyptic language but overlapping language and hopes of transformation are hardly enough to explain their very different interests and followers, why such movements emerged when and where they did, or account for the context-specific apocalyptic language employed. The radical transformation of human society and the secularising or reapplication of apocalyptic language are indeed recurring phenomena across cultures but the critical study of them cannot live off definitions alone.

Prof. James Crossley is an Academic Director of CenSAMM